Turntable Synchronous Motor Robust 50/60Hz AC100-127V 4W 15-18RPM
Description:
Turntable Synchronous Motor  Robust 50/60Hz AC100-127V 4W 15-18RPM
Specification:
Model:50TYC Synchronous Motor.
Rated voltage:100-127V
Frequency:50/60HZ
Rated power:4W
Rated speed:15~18R/Min
Rated torque:0.2(NM)
Manner of working:CCW/CW
Features:
AC100-127V 4W  Synchronous Motor
Synchronous motor is a kind of common AC motor.
Is mainly used for heater, electric fans, Christmas tree,air conditioning, massager,lighting,popcorn machine, etc.
Package Included:
1x Synchronous Motor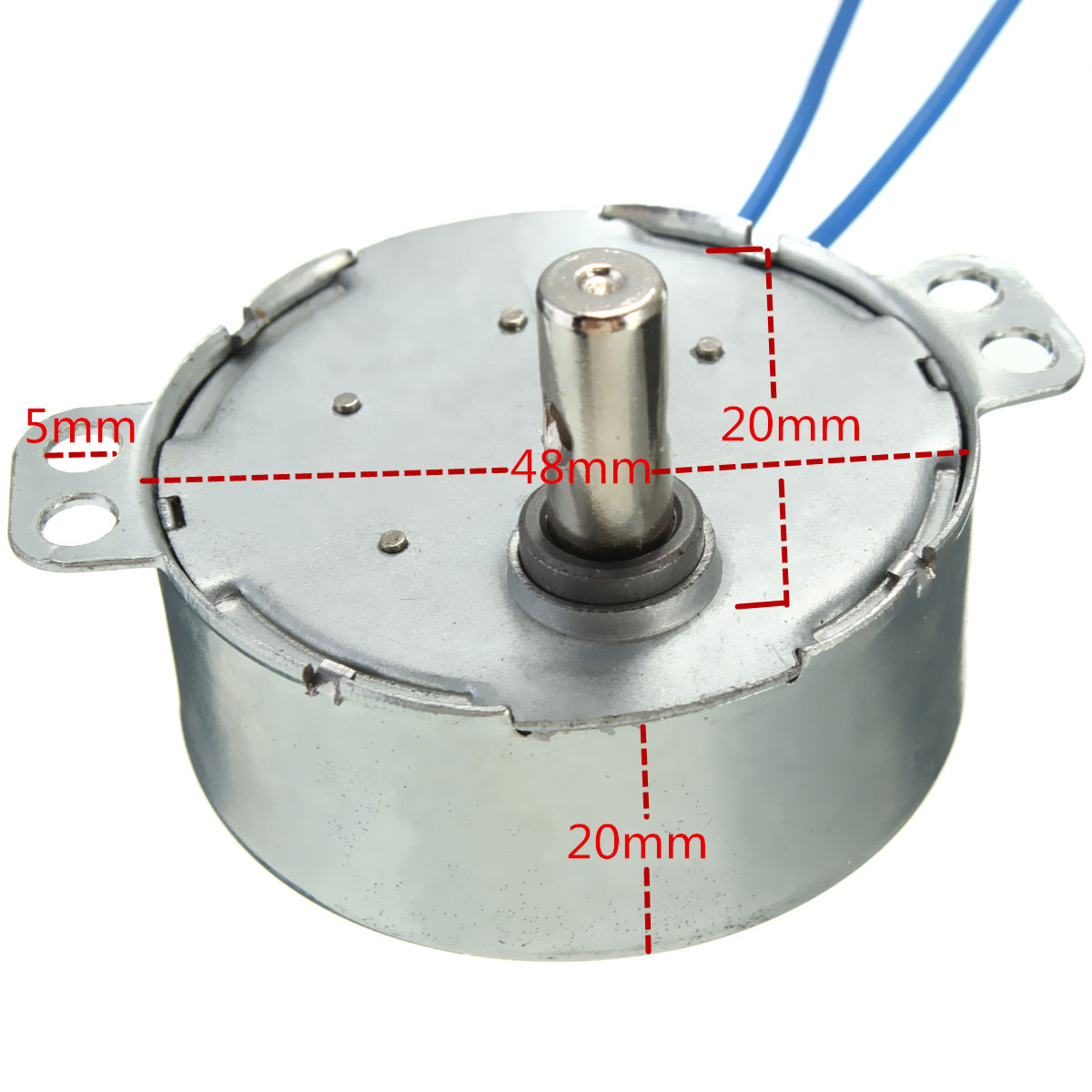 you can track your packages after an order has shipped.